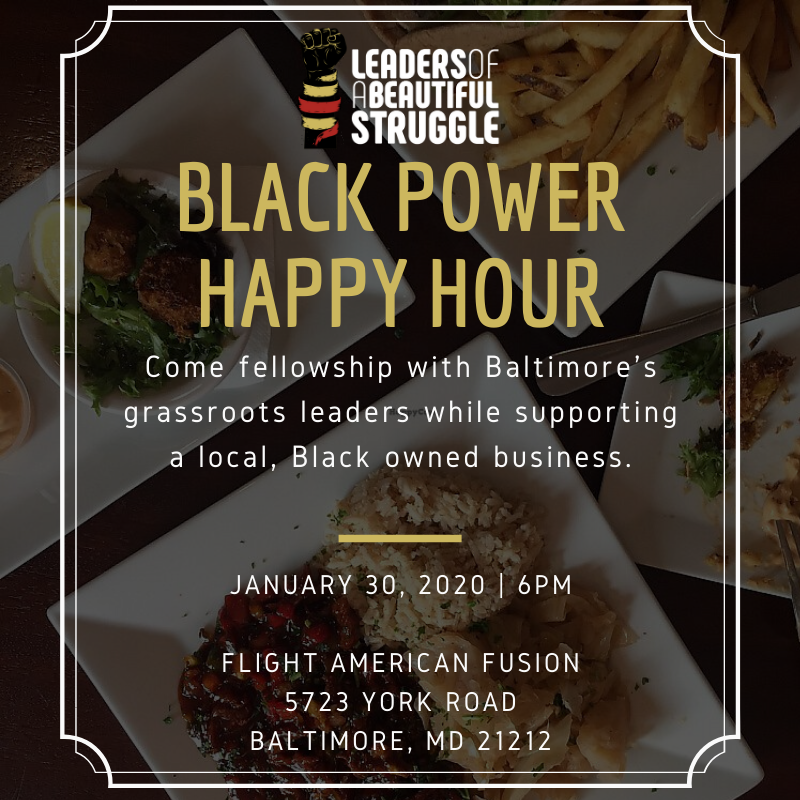 Come fellowship with Baltimore's grassroots leaders while supporting a local, Black owned business. This a great way to network, learn and build with great Black minds around Baltimore!
Thursday, Jan 30 @ 6:00pm
Flight American Fusion 
5723 York Rd
Baltimore, Md 21212
Learn about the business:
Flight American Fusion exists to provide excellent food and service in a relaxing atmosphere. We are located in a neighborhood that is rich and diverse in culture, which we respect and embrace. As a part of our community commitment we provide exhibition space throughout our venue for local artist to showcase their work. Our menu is built to serve the dietary need of all our patrons, as we have provided several Vegan and Vegetarian selections. We will also honor all other dietary or special requests as best we can accommodate.
Website | Facebook | Twitter | Instagram