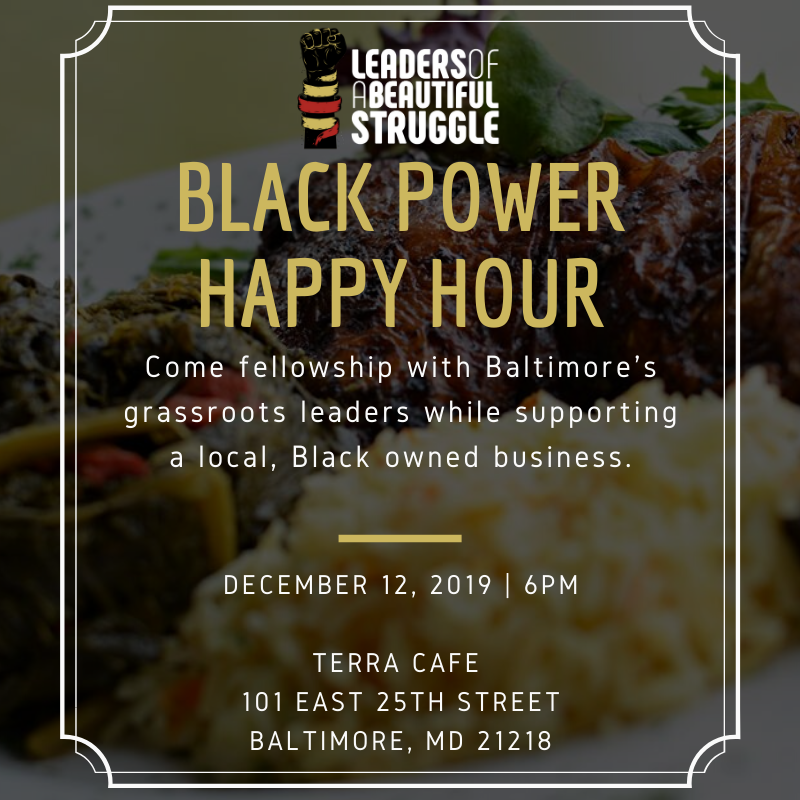 Come fellowship with Baltimore with us during this holiday edition of the Black Power Happy Hour!
Thursday, December 12 @ 6pm
Terra Cafe
101East 25th Street
Baltimore, Md 21218
Learn about the business:
Since 2009, Terra Cafe has been offering praised selections served with art and community. We make our food from scratch with the rawest ingredients and Baltimore's best chefs. From our mouth-watering menu, famialial service, and host of local events, we create a welcoming place to unwind and catch up with friends and family.
Website | Facebook | Twitter | Instagram