Connect & build with dope Black people in YOUR community.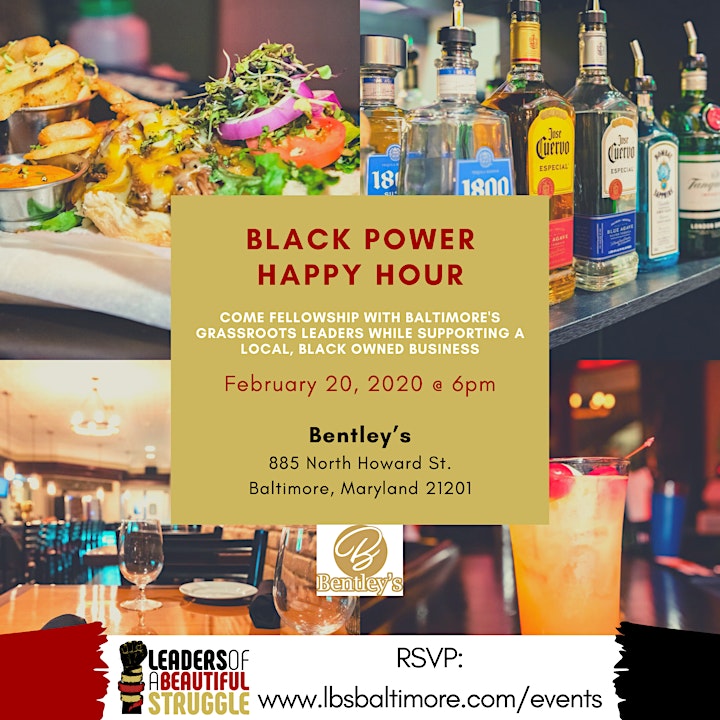 Come fellowship with Baltimore's grassroots leaders while supporting a local, Black owned business. This a great way to network, learn and build with great Black minds around Baltimore!
Thursday, Feb 20 @ 6:00pm
Bentley's
885 North Howard Street
Baltimore, Maryland 21201
Learn about the business:
Bentley's offers elegant space for private events and features an array of events from comedy to live music each Friday and Saturday.
Located at 885 N. Howard Street, on Baltimore's Antique Row, delectable food, soulful music and upscale ambience characterize this impressive venue. The elegant, classic decor is warm, inviting and a testament to the historic location. The first level houses a bar with open seating and full service restaurant with 3 dining areas. The 2nd Level offers an ultra lounge with open seating, full service bar, and VIP bottle service lounge.