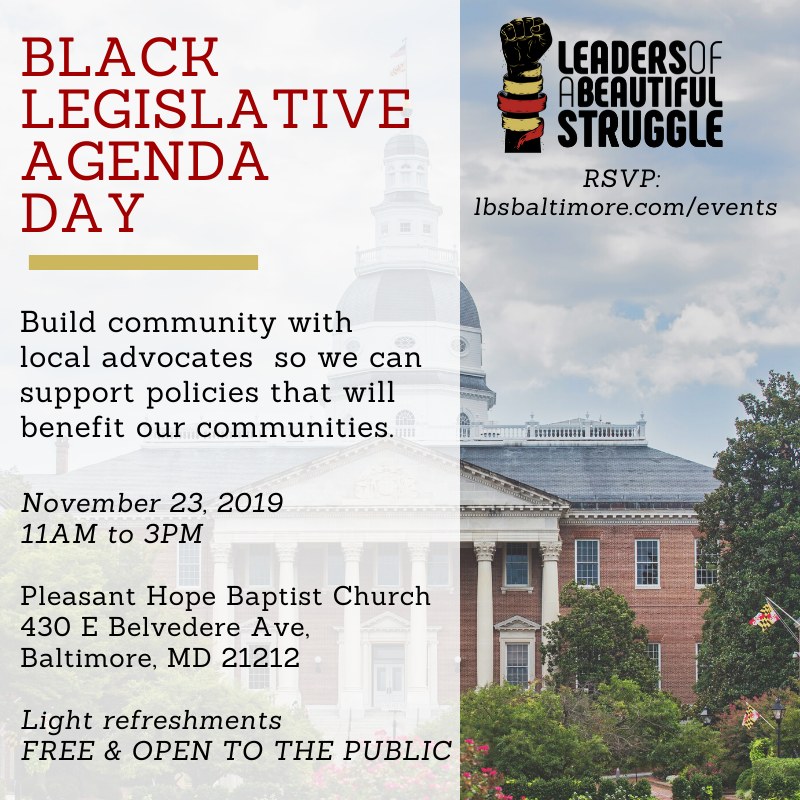 Leaders of a Beautiful Struggle is pleased to convene our 6th Annual Black Legislative Agenda Day: From the Baltimore Grassroots.
Our hope is that those of us working in the grassroots can use this as an opportunity to work collaboratively on our efforts in Annapolis to support legislation that will help our communities.
We'll be hosting community organizations to discuss what they are working on during the 2020 MD Generally Assembly. Come and get connected to to efforts that are positively impacting our communities!
Light refreshments.
This event is FREE and OPEN TO THE PUBLIC.