African Centered Approaches to Advocacy
February 24, 2022 @ 6:00 pm

-

8:00 pm

Free
Join us for this important conversation about improving our approaches to community-based advocacy work.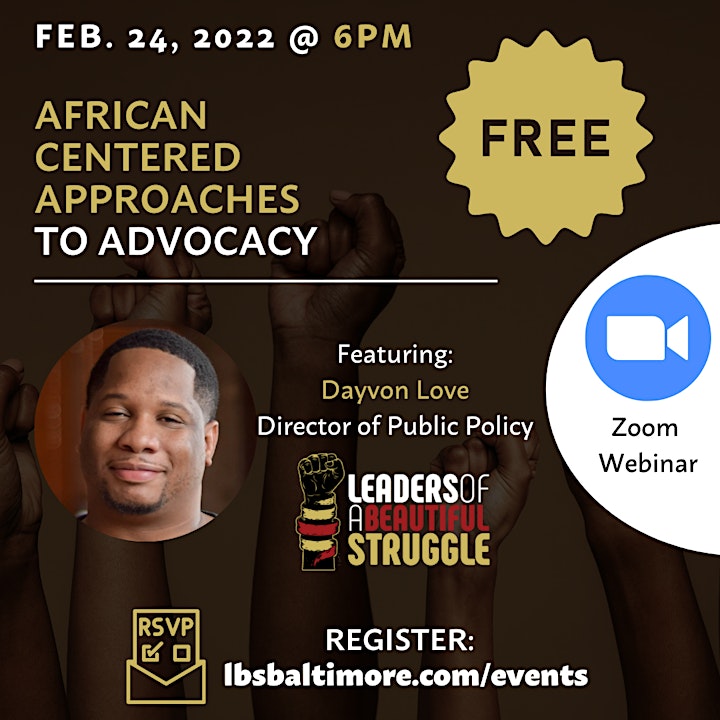 In honor of Black History Month, LBS presents a conversation on how political advocates and community leaders can utilize African Centered Approaches to their political advocacy work.
In a society structured on the system of white supremacy, the collective American consciousness has internalized the notion of Black inferiority. This internalized notion of Black inferiority has rendered Black people as consumers of social services, instead of a people that have much to teach the world.
There is a dearth of under-utilized knowledge that exist within the collective practice and intellectual work that Black people have produced and are currently producing. 


The purpose and participant learning objectives of this event are:
1. Learn advocacy strategies and techniques that are rooted in the collective body of work of African descended people.
2. Learn how to structure advocacy campaigns and advocacy organizations in ways that truly empower the communities that are being served.

This conversation will be led by LBS' Director of Public Policy – Dayvon Love.
*REGISTRATION REQUIRED*
All participants must register in advance. Webinar information will be emailed upon registration.
This event is FREE and OPEN TO THE PUBLIC.