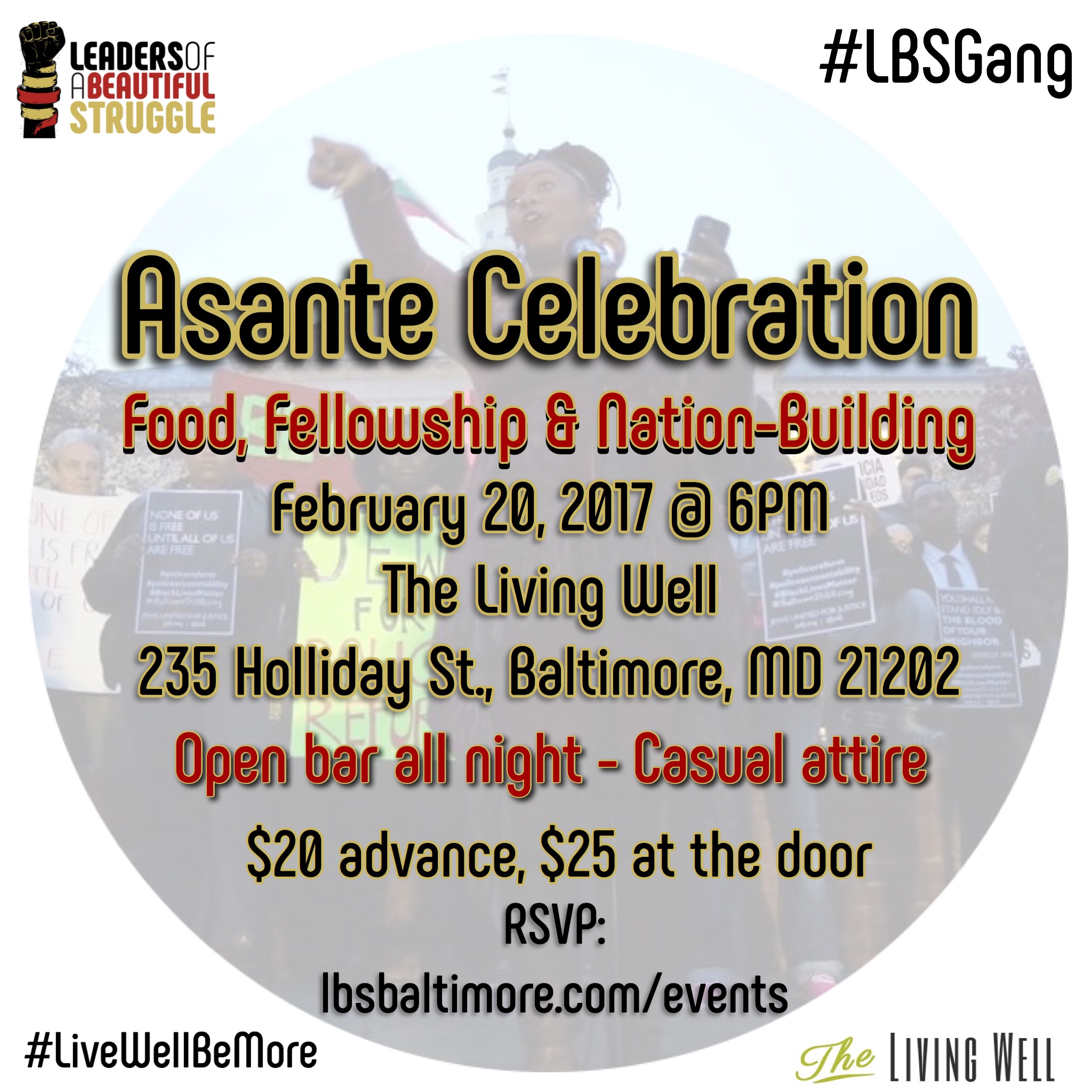 Join LBS for our Asante Celebration this Black History Month – hosted by The Living Well.
Date: February, 20, 2017
Time: 6PM
Place: The Living Well – 235 Holliday St, Baltimore, MD 21202
Asante means Thank You in Swahili – we to show some love and appreciation to our current supporters in community who have made our work possible. We also want to invite YOU to help build on our mission as Baltimore's Grassroots Think-Tank.
This event is in spirit of fellowship and nation-building so that we can CONNECT and BUILD in 2017 and beyond!
All the proceeds from the event will directly support our grassroots work in Baltimore.
We will be providing FREE FOOD and an OPEN BAR to ticket holders for the entire evening.
Tickets are $20 in advance, $25 at the door.
Dress code is casual attire.
Sounds will be provided by DJ Sundiata. We'll also have performances by local poets and musical artists.
LBS' Leadership Team will also be speaking on our current advocacy work in Baltimore.
Come out for a night of fun, comradery and Black empowerment!